Second article published in Business of Apps
Business of Apps, the world's premier app marketing media, has published the second article by aix partners!

The "Business of Apps," widely regarded as the premier platform for app marketing news, has released its second article featuring aix partners.

In this article, we provide a comparative analysis of the top 10 educational apps in Japan's App Store and Play Store.
The development of educational apps in recent years has made education more accessible and easy to access, and has significantly changed the way people interact with learning materials.
According to Statista's research on the Japanese education mobile app market, total revenue for education in Japan is expected to reach US$330.1 million by 2027, with the number of downloads in the education market reaching 54.61 million by 2022 and average revenue per download currently US$3.90 The average revenue per download is currently projected to reach US$3.90.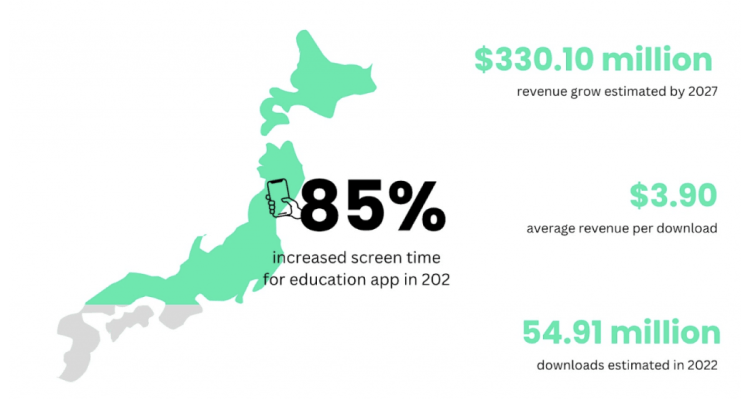 Source:Statista
By understanding the unique characteristics of the Japanese mobile landscape, businesses can unlock immense opportunities and navigate this dynamic market with confidence. Please check it.
■ ABOUT : Business of Apps
Business of Apps is the leading B2B media and information platform for the global app industry. Their site reaches 500k users a month and has become the essential resource for people building, marketing and monetizing mobile apps. Their mission is to connect and grow the app industry and create unrivaled opportunities for their team.