Third article published in Business of Apps
Business of Apps, the world's premier app marketing media, has published the third article by aix partners!

The "Business of Apps," widely regarded as the premier platform for app marketing news, has released its third article featuring aix partners.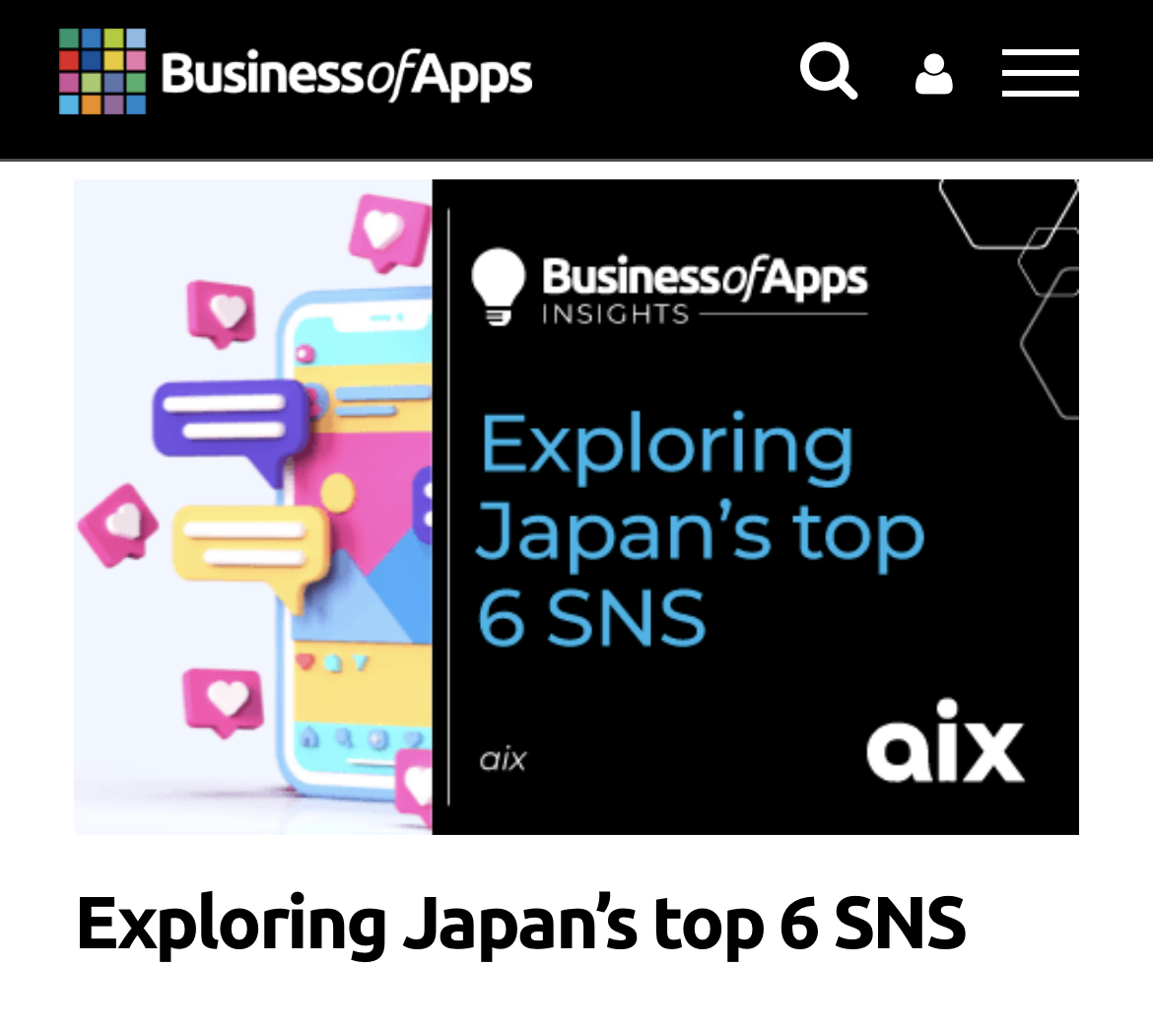 This article provides an in-depth look at the top 6 SNS in Japan.
The SNS market is very active in Japan, and according to a survey by ICT Research & Consulting Center, the total number of SNS users in Japan in 2022 will exceed 80.0 million, with both men and women using SNS.
SNS use spans various generations, but is particularly popular among younger age groups, with high engagement among late teens to early 30s who engage in mutual communication, self-expression, and content consumption.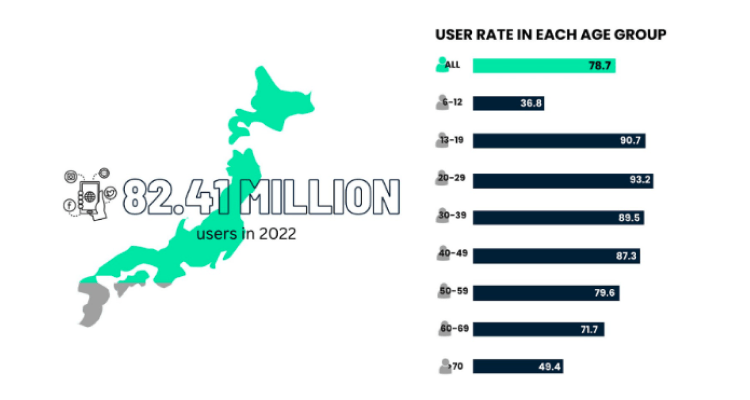 Source:aix
The body of the article also details the most popular social networking sites by generation, as well as the characteristics and marketing applications of each social networking site.
By understanding the unique characteristics of the Japanese mobile landscape, businesses can unlock immense opportunities and navigate this dynamic market with confidence. Please check it.
■ ABOUT : Business of Apps
Business of Apps is the leading B2B media and information platform for the global app industry. Their site reaches 500k users a month and has become the essential resource for people building, marketing and monetizing mobile apps. Their mission is to connect and grow the app industry and create unrivaled opportunities for their team.